Who is it for?
People who make decisions at work about managing people, operations, finances, projects, buildings or technology.
People who are not satisfied with the degree of their effectiveness in their role.
People who face difficulties in communicating and dealing effectively with others.
People who know they can do more, but do not understand what's stopping them.
People who feel disappointed, blocked, trapped in their profession, their career, their company, their work environment.
People who realise the time has come to balance their professional and their social lives for a happier everyday living.
In other words, LERIO Coaching is for those professionals who never stop thinking how to develop their personal mastery, reflecting on their improved working life experience.
Have you tried coaching before? (go to end of page)
What is it about?
Coaching at work is about aided exploration and discovery of things that stand in front of us and prohibit us from achieving our full potential. It is about a supporting setting of our expectation to reach higher levels of personal satisfaction.
When meeting with a coach you would expect them to challenge your beliefs and dispositions to make you aware of the blockages that keep you down when you should go up. Examples of those blockages in decision making or interaction with others which are tackled in coaching may be:

Fear - Have you ever thought of your fears in decision making as being simple representation of fantasies?
Projection - Do you often project your anger, sorrow, negligence, insecurity, doubts onto others - managers, colleagues, customers, product providers, etc.?
Control - How hard is it for you to control your temperament at times when necessary?
Communication - Do you feel that others understand you clearly? Do you believe that you understand others clearly?
Procrastination - How many times have you delayed important actions to be taken? What sort of excuses do you come out with to justify your delay? Does this add any stress on you?

How is it done? Our Approach
Our coaching approach follows 3 steps. Each step offers the coachee the opportunity to identify and complete the necessary moves towards personal mastery to ensure the appropriate answers and sustainable results. We call this the MTR approach:
M - Mirror - Coach reflects the image of coachee's thoughts, words, beliefs, or actions
T - Table - Coach puts the M-stage's outcomes on the table to design and set an action plan
R - Running Track - Coachee hits the road running putting their decisions into action with support of the Coach
When actions bring security and coachee feels satisfied with results the cycle reaches its initial point and starts mirroring again. Every time coachee faces decisions or actions that create new questions and do not let them move forward the coach takes them back to the M-stage again. Personal development becomes a continuous process where positive outcomes do not stop evolving.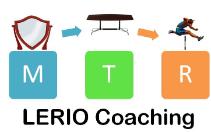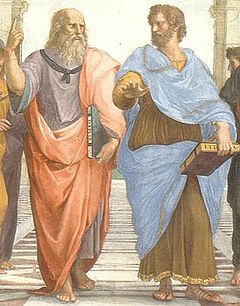 In this course of action, LERIO Coaching is not tempted to give recipes, tips and ready-made solutions. Thankfully, the market offers a wide range of well written textbooks and workbooks comprising best practices and suggestions to follow, signed by a number of reputable authors from around the world and various disciplines.
LERIO Coaching questions the routes of beliefs that lead to actions. Actions governed by Prudence.
MTR method serves as a white canvas on which coachees are called to draw and paint their own pictures based on their cosmo-theory, in other words, the way they perceive their existence.
So, they need to question themselves and review their rooted beliefs about their relations, their significant others, their career choices, their managerial decisions, their accountability, their personal aspirations, their organisation's purposes.
To that end, Coachees get assistance by a skillful listener and a Coach. This relation has many things in common with the relation between Aristotle with his teacher Plato. Questioning the "being"
sets the basis for new knowledge, personal knowledge;
creates security of choices;
gives answers that stay for long;
provides sustainable results.
What to expect?
A comprehensive "contract" agreed by both parties which includes the process, the style, and the expected outcome of the coaching support.

Identification of your strategic and tactical goals in your professional life.

Clear understanding of the impact your casual thoughts, decisions, actions have on others.

Clear understanding of what's stopping you from achieving your personal goals.

A personal path - adapted to your case - to handle your big or small challenges in your work.

Design of a pragmatic and feasible action plan that puts your decisions in order and helps you achieve your personal goals.

An experienced and approachable person to ask for their support when putting decisions into action, puzzled with choices, doubts or self ignorance.

Sustainable results that may change your life for good
Please feel free to tell us where you stand